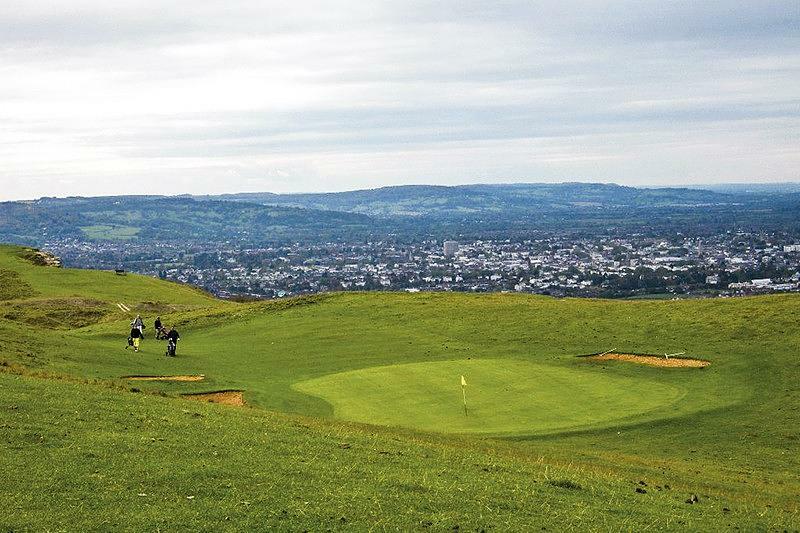 Details
Telefoon:
0044-1242672025
E-mail:
info@cleevehillgolfclub.co.uk
Cleeve Hill Golf Club
Cleeve Hill is the setting for a magnificent heath land course, commanding stunning views of the surrounding countryside. The municipal golf course is open to the general public and aimed at players of all abilities.
 Located in an area of outstanding natural beauty, encompassing the highest point of the Cotswolds, the course is commonly referred to as an inland links due to the constant wind (from a gentle breeze to a…well a little more!), tight lies and undulating fairways.
 The course represents a good test of golf for all, from the low handicapper to the complete beginner. The course is well respected amongst local golfers and a favourite for many as well.
 The course's signature hole is the 13 th, a par 5 from the white tees and a long par 4 from the yellows, the green, set in an old Anglo Saxon encampment has excellent views stretching from; Cheltenham to the Malvern Hills, the Black Mountains, Forest of Dean and Severn Crossings.
 The 15th a par 3 of 152yds has a carry of 130yds over an old stone quarry and can play from as little as a wedge to a 3 iron, depending on the strength and direction of the wind.
 These are but two of the 18 memorable holes that you will find on the course, which is rarely closed and never has to resort to temporary greens.