Groepsles Abcoude
Play day: 20-06-2015 18:00
Registration fee:

€ 7,5

Greenfee:

€ 0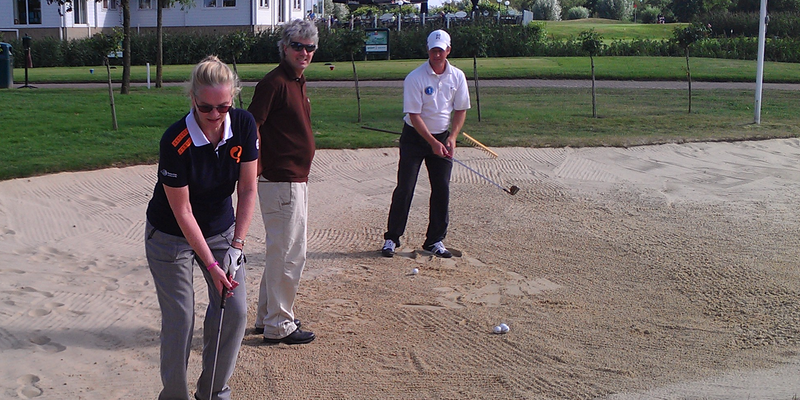 Details
Latest cancel date 20-06-2015
Registration start 18-12-2013
Registration end 20-06-2015
Event duration 1 day
Number of holes per day 0
Location: Hoge Dijk (Noord-Holland)
Event type Check description for details
Spots available 20
Gender Both
Age men 1 ~ 99
Age ladies 1 ~ 99
Handicap men 0.0 ~ 90.0
Handicap ladies 0.0 ~ 90.0
More Information
Doe mee aan onze groepsles op Abcoude. Gedurende 1,5 uur krijgt u les van onze professional in het lange werk (Driving Range) en het korte werk (putten, chippen enz.)
De kosten zijn inclusief de drving range ballen!
De kosten voor leden bedragen Euro 7,50 pp. Niet Leden zijnn natuurlijk ook welkom voor Euro 12,50 pp.
Als u geen lid bent of u wilt meer informatie, neemt u dan even contact op met onze gastvrouw Wil Schrama 06-53836972 of stuur een email naar info@golf4holland.nl.
Leden kunnen zich ook aanmelden door op de knop inschrijven te klikken.